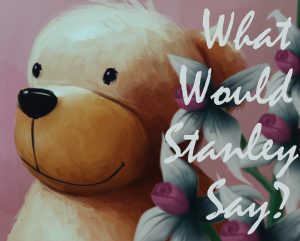 A while ago, Annie and I were introduced to an interesting and helpful concept – the Hermeneutics of Generosity. It was in a YouTube video by author, John Green, quoting Dr Paul Farmer, the co-founder of Partners in Health. It's a great way of circumventing those occasions when you might otherwise get annoyed by people you encounter out in the world.
This is how it works…
The best way to approach life is to assume that everyone you come across is, at heart, a good person, who is trying to do their best in what might be a difficult life. This allows you to empathise with people who might otherwise annoy you, by reflecting that they might have problems you're not aware of, which are affecting their behaviour in the moment you interact with them.
For example, imagine you're walking trying to get on the train at rush hour and someone pushes past you, obviously in a rush, bumping into you, and doesn't apologise or even acknowledge your presence. Your first instinct might be to get angry at their lack of consideration – and this might adversely affect your mood for the rest of the day.
If, on the other hand, you take a moment to consider that person and how their day might be going, you could reach the conclusion that they could perhaps be dealing with a difficult personal issue that makes it hard for them to pay attention to how their behaviour impacts those around them. You can then offer them sympathy rather than annoyance and go about your day appreciating the good things in your own life.
In practice, I realise this can be quite a difficult practice to implement consistently – but it's worth putting some effort into it! Not only does it allow you to move through life without getting annoyed by simple things, but it also makes you much more aware of how your own behaviour might be adversely interpreted by those around you.
Why don't you give it a try and let me know how you get on?
You can email me at wisebearstanley@gmail.com
You can sign up for my fortnightly newsletter here.
And don't forget to follow me on Instagram – @wisebearstanley – for cute photos, advice videos and meditation with Moomintroll!
You can also find me on Twitter and Mastodon – @wisebearstanley
And if you want Stanley merch, you can buy it here!