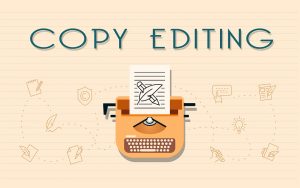 I offer four different types of editing services:
Proofreading (£7 per 1000 words)
This entails checking grammar, punctuation and spelling to correct errors.
Copy Editing Plus (£10 per 1000 words)
This includes proofreading but adds suggested amendments to word choice, sentence structure and the general flow of the language. The 'plus' is additional comments on my reactions and responses to the content, which could help you develop the piece overall.
Developmental Editing (£10 per 1000 words)
This involves producing a report on high-level aspects of the writing, including plot, structure, characters, style and pacing. I also provide margin comments throughout the manuscript on specific points regarding consistency, continuity, tone, plus my general reactions as a reader.
Query Package Review (flat fee £100)
I will review your agent cover letter, synopsis and the first 10,000 words of your novel, giving feedback on how best to present your work, in order to get a positive response.
Experience and approach:
I have provided editorial services (proofreading, line editing, developmental feedback) for multiple novels, varied blog posts, many memoirs and other nonfiction books, and countless short stories.
I always ask at the start of the project what level of feedback a client is looking for – I can tailor my comments to your requirements. I can also provide a swift turnaround time, depending on your deadline, word count, and the level of editing required.
I can also tailor my proofreading/editing to either UK or US English spelling and usage.
I have written two novels (both accepted for publication) and many short stories, as well as several articles on the craft of writing, which have been published in Writing Magazine.
Please contact me at annie@alobear.co.uk to discuss your project!
Testimonials:
Jill Bearup (YouTuber and author of Just Stab Me Now)
"Annie is patient, thoughtful, thorough, professional and also punctual, a rare and beautiful combination."
Roy Ferguson (short story writer)
"The problem with alerting the world to this person's proficiency is that she is going to get VERY BUSY and I'm going to lose her as a resource. But I feel an obligation to tell the truth. OUTSTANDING resource. Well beyond my expectations. Most editors can make punctuation and grammar corrections, but it's much harder to find people who can genuinely make a meaningful contribution to the content, focus, direction , etc. Annie is amazing. Hire her."
Luc Beaudry (author of 'Life: One Word at a Time')
"Annie quickly understood the "voice" and intention of my book, and this was reflected in the quality and relevance of her edits and suggestions. She, of course, spotted the errors that I could no longer catch after a hundred readings. More importantly, she spotted inconsistencies, nuances and opportunities that I would not have addressed otherwise.
Annie was clear, competent, responsive, quick and perfectly tuned in to what I needed. This is my first of many projects, and I will be happy to partner with Annie again."
Stefan Sokoloski (sci-fi writer):
"Annie has been such a valuable resource in many of my editing phases. Especially with my story "Katu and the Eye of Flesh" in Planet Scumm issue 10. Her feedback and analysis shone a new light on my story and allowed me to build it into something much more realized. Not only did her editing skills help me with my story, they made me a stronger writer in general. I whole-heartedly recommend her services, you will not be disappointed."
Hannah Watson (children's writer):
"Annie has an eye for detail and consistency, a thorough knowledge of grammar and writing conventions, and a very sympathetic way of pointing out that you apparently don't know how to spell the names of your own characters. An incredibly swift, accurate and reliable copy editor, I can't recommend her highly enough."
Ben Swanepoel (memoir writer)
"Annie edited my memoir themed around ocean sailing. The entire experience was so positive for me, that I am now super energized and encouraged to continue writing! For this I have Annie to thank, who not only provided professional technical edits, but also meaningful comments and suggestions that helped improve the overall quality of the manuscript. Communication with Annie was clear and she completed each of the milestones well within the agreed timeline. I personally feel that, given the quality of work Annie delivered, her rate was very reasonable and I would highly recommend her to anyone looking for editing work. I have some work to do first, quite a lot…. but then I'll be back with vol2, that's for sure!"
Sara Cheikh (memoir writer)
"Annie is one of the greatest copyeditors and proofreaders I have worked with, she is efficient, fast, creative and has a great knowledge of the language. I can't recommend her enough!!"
Andy Peregrine (Corone Design):
"Annie has worked on several of my RPG books and works of fiction and always provided excellent and detailed work. She is both precise in her language and grammar but also respectful of the work itself. She's my first call for any editing or proofing work I need, and my books are much improved with her help and advice."
Dave Durant (writer and blogger):
"Annie has always proved extremely reliable for all my editing needs. Over a number of years, she's been great at giving fast-turn-around, high-quality feedback on both the fiction and non-fiction that I've produced. I'd definitely recommend her services."